#9 Wake Forest Demon Deacons vs. #4 Wisconsin Badgers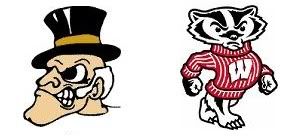 When I decided that Wake Forest would make it past the first round, I thought the Demon Deacons would be knocked out relatively quickly. They've hung in there, and now they're going up against something from the Weasel family in a sweater. I guess it could give the Deacon rabies, but we've seen over and over that there's nothing more the Deacon likes to do than tool around on his motorcycle. The badger's roadkill, and I somehow managed to get through Wisconsin's tenure in the tournament without it devolving into just saying "Badger Badger" over and over until a snake shows up. Mushroom Mushroom.
Wake Forest advances
.
#14 Montana Grizzlies vs. #2 West Virginia Mountaineers
I've been in enough houses with bear rugs to know the outcome of this one. The grizzlies had a good run, and I'm sorry to see them go, but if there's one thing the mountaineer has, it's guns. Lots and lots of guns. And occasionally some hunting permits. Sometimes.
West Virginia advances.#8 California Golden Bears vs. #4 Purdue Boilermakers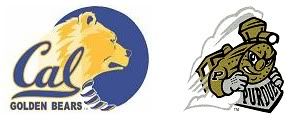 As well as bears were doing, they've been running into opponents they can't match up against. Whether it's the guy with the arc welder or a train that's been built onto a truck chassis, it's someone with superior weaponry or several thousand pounds of force behind it. Were they the California Titanium Bears, then maybe. As it stands?
Purdue advances
.
#3 Baylor Bears vs. #15 Robert Morris Colonials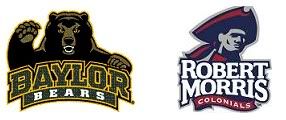 There were revolutionary era battlefields around the area where I grew up, and I think I would have been a lot more interested when we took trips to them in elementary school if there were at least one or two stories about the fort being overrun by bears. Hell, if that's what happened to Roanoke, I'm officially interested. Unfortunately, to my knowledge, none of that ever transpired. It's a shame. I'm going to assume it's because bears were terrified of the Colonials and their well known advanced anti-bear tactics.
Robert Morris advances
.