University of North Carolina Tar Heels vs. Washington State Cougars
I've been pretty positive toward the residents of the home of the first English colony of the Americas. They're fantastic people. George Clinton is a North Carolinian. So are Squirrel Nut Zippers and Reginald VelJohnson. Then again, Clay Aiken and Gallagher are from NC, so that's got to be points off. I think it just comes down to whether you'd go with a cougar winning a match with this guy.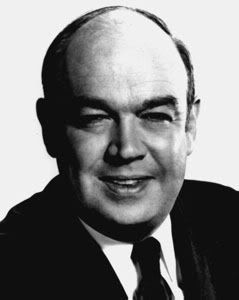 This is Sunday Morning, and I've just had an arm torn off.
I'm going with the cougar. Washington State wins.
Boise State Broncos vs. South Alabama Jaguars
My complete ignorance of animals is starting to become a problem. It feels sort of cheap to keep giving the win to the big fierce cat, even though I'm pretty sure a jaguar wins a fight with a horse. I'll make myself feel better by arguing the same outcome, but on the basis that Jacksonville made the playoffs last year, while Denver didn't.
South Alabama wins.
UNLV Runnin' Rebels vs. Clemson Tigers
I might be tempted to say that I don't see a gun actually on the mascot of the Runnin' Rebels and that a tiger would win a fistfight, but another look at all of that fringe, that enormous belt buckle and the fact that while I'm writing this, I'm watching
The Outlaw Josey Wales
, I'm going to have to go ahead and assume he's got a gun and could take down a tiger. Is this the most scientific approach? No, but neither is picking who's going to win a basketball game based on their mascot. So screw you.
UNLV makes it.
Cal State Fullerton Titans vs. Gonzaga Bulldogs
Well, once again, let's see. Giant mythological creature or puny little dog with an underbite? Something so powerful it has to be trapped by the gods, or something that can be contained with a few strategically placed chairs? Which would you take? Number 14 Cal State Fullerton's going to advance to the Elite Eight.
Memphis Tigers vs. Michigan State Spartans
Well, I just argued that the Spartans are going to be able to take down large cats, because I saw it once in a movie. That's the kind of indisputable logic I thrive upon, and I'm not about to turn my back upon that kind of well-considered analysis now. Spartans take out the Tigers.
Michigan state advances.
Stanford Cardinal vs. Miami Hurricanes
I was worried when I got to this bracket earlier that both of these would be invincible, because I argued for the age-less quality of one and the sheer force of another. Here they meet, however, and I'm going with Stanford. Hurricanes come and go, societies rebuild, but trees seem to do pretty well. Do some trees get blown down in storms? Sure. But perhaps not this one.
Stanford moves on.
UCLA Bruins vs. San Diego Toreros
Am I a bit of a specist that I'm usually picking the human mascot over the animal on the basis of greater ingenuity/weaponry? Possibly, but those swords are really sharp and look at the end of these banderillas.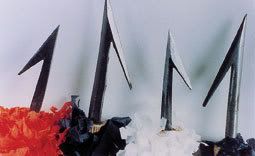 Note. Do not Google Image Search "banderillas". Just. No.
San Diego moves on to the next round.
Xavier Musketeers vs. West Virginia Mountaineers
I would like to come out here and take some pride in my brothers to the west, but I'm sorry, West Virginians. Not even Robert Byrd can save you from this one. I'm going to have to go with the guys with the moustaches and weapons and names like "D'Artagnan" rather than names like "Wayne".
Xavier finishes out the Elite Eight.